Lighting – Its Not Just For Indoors Anymore!
Are you looking to update the exterior of your home?  Or interested in adding some instant curb appeal?  Wanting to add an extra layer of security to your home?  While at the same time increasing the resale value?  The answer:
OUTDOOR LIGHTING!  Outdoor lighting can deter potential criminals from attempting to enter your home at night.  They also help beautiful and modernize your home.  Custom outdoor lighting allows you to highlight your home's best features and helps with resale!  If you are looking to sell your property soon, consider that many potential buyers work during the days and may be seeing your property for the first time at dusk or after.   And many potential buyers like to come "check out the neighborhood" after dark before committing to a home purchase.  The right lighting could help make that all important great first impression.
When it comes to outdoor lighting, there are two options, and the right lighting for your application depends on your choice.
Option #1:  Would you like to have outdoor lighting that stays on all night long?  If you are trying to illuminate dark areas of your yard all night or want your home to always look its best and deter anyone with bad intentions, this is the option for you.  You want to select more energy efficient lights with longer life spans due to the amount of use they will be getting.   The experts at A1 Electrical can help you select the right outdoor lighting for your application.
Option #2:  Would you prefer to have your lights come on only when needed?  When you put your lights on a motion sensor, you can afford to have brighter lights since they will only be on when the sensor is triggered.  This is advantageous if the primary purpose of your lighting installation is security.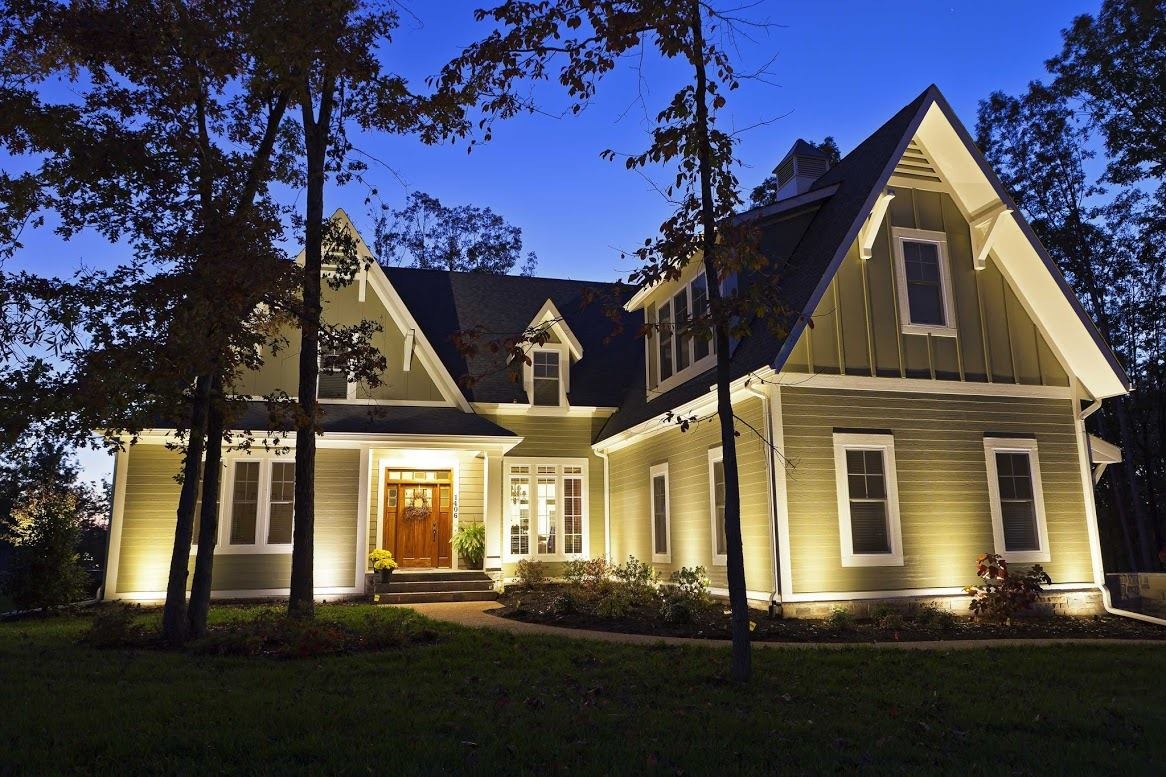 If your primary motivation for installing outdoor lighting is for landscape beautification, please keep the following tips in mind:
– Low Voltage is your friend!  You don't need to blast your home with a zillion watts of bright white to have an impact.  The BIGGEST impact you would see is on your electric bill!  You can create a beautiful warm and inviting outdoor space without dramatically increasing your monthly power bill.
– What do you want to illuminate?  What are your home's best features?  Are there certain areas you want to highlight (or, hide)?  Do you want an all-over glow, or a more dramatic use of light and dark?  There are down-lights and up-lights available which direct focussed light either up or down to create different effects.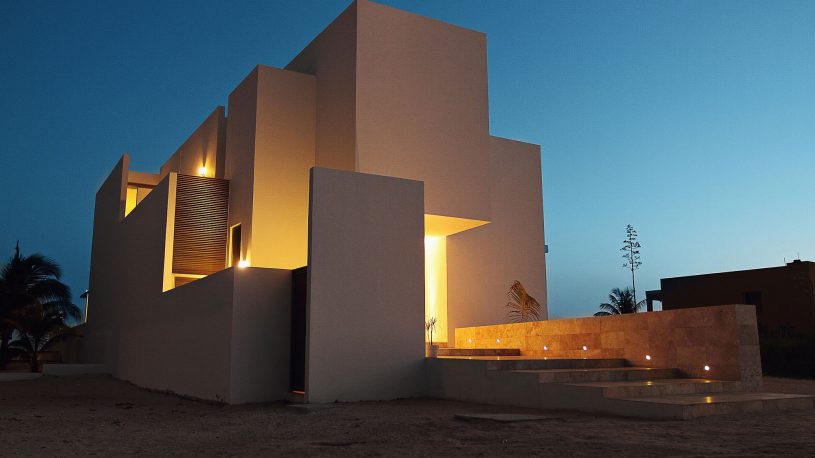 A1 Electrical Can Help You Select the Best Outdoor Lighting.  Some benefits of outdoor lighting include:
Beauty/Aesthetics- landscape lighting can help showcase the BEST features of your home, and his the ones that are less attractive by directing the eye.  At A1 Electrical we can design the outdoor lighting installation that will bring out the best in YOUR home!
Security – A well lit home is a safer home.  Thieves and other nocturnal criminals obviously want to avoid discovery.  The best way to deter them from entering your home is to keep it lit, preventing any dark hiding spaces that a criminal could use to get access to your home and family.
Safety – beyond the added safety provided by the layer of security outdoor lighting adds to yoru house, it can also help illuminate and avoid potential safety hazards.  Have you ever stumbled over a root in your front yard while walking the garbage can to the road in the dark?  Or caught your toe on a sprinkler head?  Landscape lighting can help make your outdoor area safer to navigate.
A1 Electrical would appreciate the opportunity to assist you with any of your outdoor lighting needs.  Please contact us at 916-482-3400 to discuss a custom outdoor lighting installation for your Sacramento area home!