Low voltage system
Fire alarm system
Electrical underground and above ground
Prior to backfilling trench, NVE must inspect service conduit in the trench to confirm installation and backfill material. Please contact local NVE office to schedule inspection. The customer will provide all easements and right of ways to install NVE facilities. It is the customer's responsibility to install service equipment with proper grounding in accordance with provisions of the National Electric Code.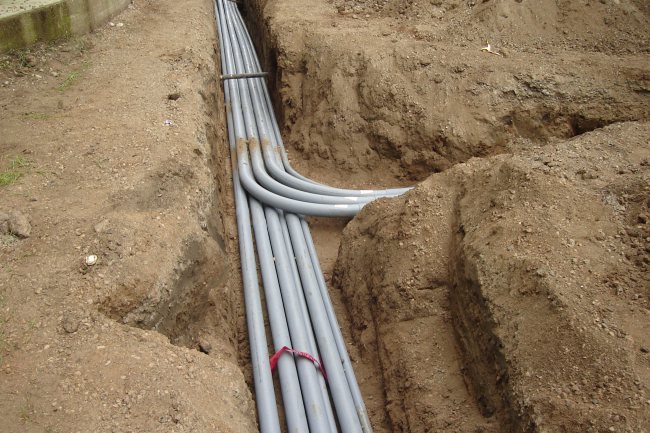 Working with PVC conduit and its fiitings is easy and with the right right technique, you can have a strong holding bond between the conduit and the fitting by using this great tip on how to glue with PVC glue.
PVC conduit and its fiitings are an alternative to metal conduit, although it is not as durable or as strong as metal. It does have an advantage when it comes to wet areas and underground installations.